Experience the epitome of luxury
Fully Decorated Designer Tree For Your Home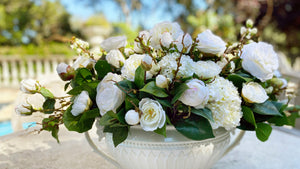 Life-like faux floral designs for everyday enjoyment.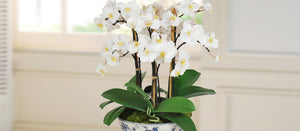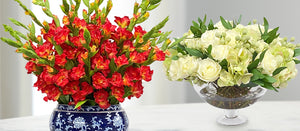 SHOP BY CATEGORY
High quality materials and expert craftsmanship make for strikingly lifelike artificial flowers and botanicals. Browse our collections to find the perfect piece for your home.
Designer's Luxe Holiday Faux Floral Decor
What Our Customers Are Saying...
★★★★★

Gorgeous arrangement! This arrangement is so beautiful and looks so real. If you did not know it was faux you would definitely think it was real. I am so glad I purchased it is worth the money.

Bonnie

Los Angeles, CA
★★★★★

Absolutely stunning! Beautiful. Looks so real!

Chrissy

Massapequa, NY
★★★★★

Highest quality artificial flowers I've ever seen. Exceeded expectations. Well done! I will be buying more soon.

Scott

Atherton, CA
★★★★★

So gorgeous I bought 4. When I opened the box, I was pleased that it was exactly like the picture on the website. This color completes my outdoor space. Makes it feel like a family room. Perfection. Wish there were more items in this color.

Mary

Englewood, CO
★★★★★

Overall very beautiful, definitely an eye catcher. Very vibrant and great quality.

Meena

Doylestown, PA
★★★★★

GORGEOUS!!!! ABSOLUTELY LOVE!! The flowers are life-life, elegant and classic. Exquisite!

Julia

Towson, MD
★★★★★

My botanist who cares for our plants when my husband and I are traveling almost watered your calla lilies!

Lauren

San Francisco, CA
WELCOME TO WINWARD HOME
The finest home decor destination. Our premium collection offers the best selection of faux botanicals, flowers and floral arrangements alongside elegant accessories to bring any space to life. We keep up with the latest trends in color, texture and style to bring you the most exceptional pieces.

From porcelain vases, potted floor plants and large faux flowers to our iconic floral arrangements, every piece in the Winward Home collection captures the spirit of design.
The finest luxury faux floral arrangements and complementing decor for your home.
Just what you've been looking for.
Handmade. Premium quality. Elegant designs.
Bringing beauty home
DINNER PARTIES
Elevate your next dinner party with floral decor that will have your guests leaving with a memory as everlasting as our impressive faux botanicals.
Realism inspired by nature
One Hour One Flower
Painting, curling, and assembling by hand by our skilled artisans to create the finest quality permanent botanicals.